When anyone attempts to start a profitable blog, there is NO way you will know everything right off the bat. Learning how to build a profitable blog is a learn-as-you-go type of process.
I have found that learning from others and investing in courses and eBooks has helped me level up faster than learning on my own.
For a new blogger or online business, this can be a hard pill to swallow. New entrepreneurs don't usually have the finances to invest, but that can actually prolong the success of a business.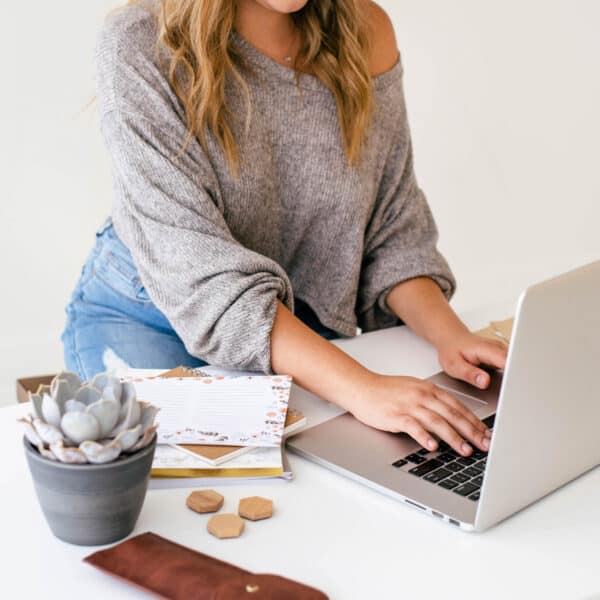 I'll be the first to say that I understand completely. At one point, I didn't have the finances to invest either.
However, I knew that I started this blog to help others. So, I did my best to find quality investments to help me become the person others could come to.
I aspire to be transparent with my readers, and I let you guys know all about my struggles and successes. I lay out all the deets in my Blog Reports.
---
If you don't have the finances to invest in your blog yet, there is a TON of information that you can learn on YouTube and through other articles. It will take a lot longer to sift through the BS, but you can STILL learn a lot of information for FREE.
This post contains affiliate links, meaning that if you choose to click through and make a purchase, I will receive a small commission at no cost to you. You can read more about it–>HERE. I personally use the resources below and have found them to be useful and helpful; I would never recommend something I don't stand behind.
---
In this article, you will learn about the ways to fast track your success and how to level up your blog with business opportunities.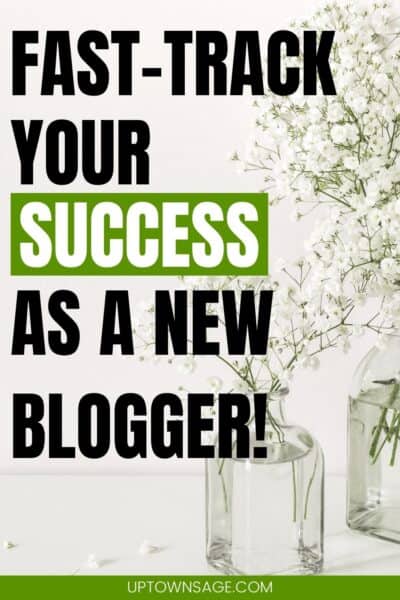 HOW CAN YOU FAST-TRACK YOUR SUCCESS AS A NEW BLOGGER?
1. BUSINESS MINDSET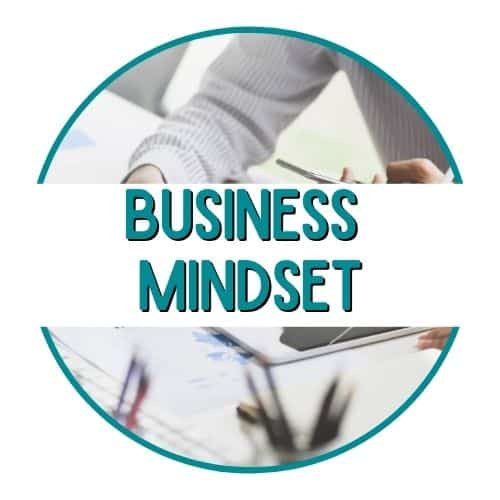 Treat your new blog as a business from the start, because every action you take is a step to grow your business
Disclaimer: I am not a certified accountant or lawyer, so please take my advice with a grain of salt. If you are concerned, contact your local accountant, and they will be able to assist you.
I want you to think of tax season. No matter if you are making money right now or not. It would be best if you were prepared and ready to take out taxes, create a business checking account, get legal as an LLC with your state or get a DBA (Doing Business As) at your local courthouse. You don't have to do all of this before you start a blog, but you definitely need to keep all of the fun legal stuff in mind.
If you aren't making or spending any money, then I wouldn't worry about getting an LLC or a DBA until you do. However, when you start or plan to make money, then you need to keep track of your finances.
HOW TO KEEP TRACK OF BLOG FINANCES?
A couple of ways I keep track of my finances are my income spreadsheet, Quickbooks Online, and you can also try a SWEET freelance software called Freshbooks. Even if you are only acquiring expenses, it still doesn't hurt to write them down.
Income Spreadsheet
Make your goals and list the work you complete each month. This helps to keep everything organized. I also have a Blog Planner you can use if you like the traditional paper and pen!
Quickbooks
Quickbooks is a great way to manage your finances. Accountants definitely love it, but the user face is a little advanced compared to other platforms. I love that the PayPal income and expenses is automatically transferred over.
Freshbooks
If you are on a budget, Freshbooks is more affordable than Quickbooks. This platform was made for freelancers and is easier to use compared to Quickbooks. If you are starting out, I recommend using them!
2. CREATE A SCHEDULE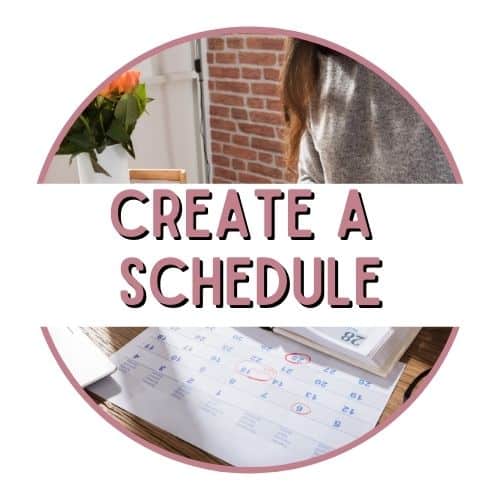 Creating a schedule for your blog is tough. I work a full-time job, take care of my house, kids, dogs, and manage several clients. It's not easy, and you really have to be aware of your time.
I can easily spend 14 to 16 hour days trying to complete it all. In fact, I haven't really given myself a day off in the last five months. This is SO bad to do. If you are susceptible to burnout, then you want to avoid this at all costs. For me, it's a little different. I've put myself on a "fast-track" to quit my 9-5 and avoid having to commute 2 hours or more every day.
Batch work seems to help. This means that I complete everything I need to do on certain days and schedule or create designs for up to two weeks at a time. Trello has been a lifesaver in this area. I dedicate certain days to each client, and I can easily shave off enough time for myself.
This requires dedication and discipline, so I encourage you to work on this as soon as you can.
3. GOALS. WRITE THEM DOWN!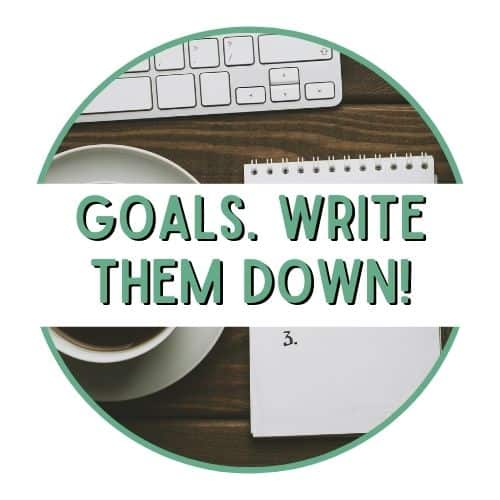 It doesn't matter if you make big or small steps with your business, write everything down! This has been extremely helpful for me as I post a monthly Blog Report. By posting one, I can see everything that I worked on for the month come together.
There have been some months where I felt like an absolute failure. When I start writing my Blog Report, I'm reminded that everything I did was for the bigger picture. I've even been shocked to see that my "failure" month wasn't even that bad.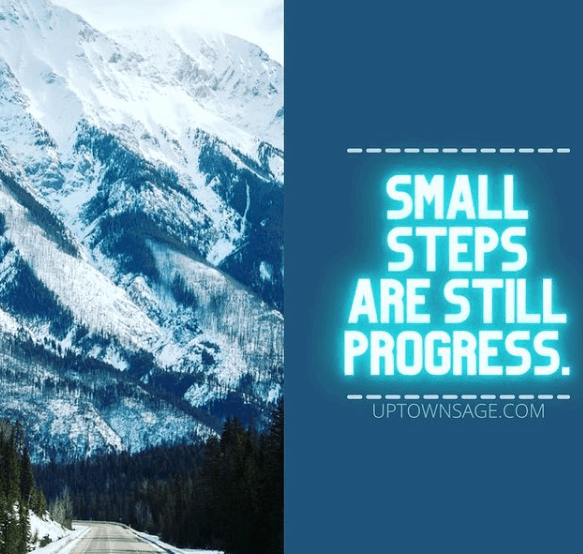 We get busy trying to manage everything, so those small steps seem to disappear. That's the importance of writing down your goals and accomplishments throughout the month. You can compare your accomplishments to the prior month and make necessary strategic changes.
4. OPTIMIZE YOUR BLOG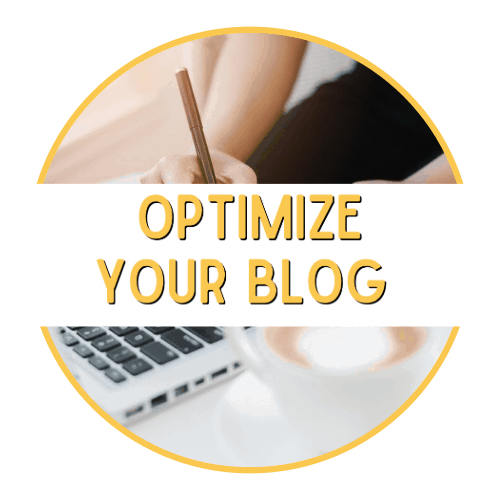 This is a mix of learning all you can about SEO and incorporate it into everything you do. You will need to do your research, choose long-tail keywords, look up your competition, write quality articles, and try your best to build your domain authority.
If you don't have a strategy, you are more likely to fail. As unfortunate as it is, you can't post an article and expect magic to happen. I've coached some bloggers who have thought otherwise. These bloggers were at their wit's end because no one saw their content.
One of them I coached had been blogging for a year, posted regularly, and did the occasional promotions on other Facebook groups.
I evaluated her content and strategies and found that she didn't have a strategy at all. This can easily be fixed, but now she has to wait until the "SEO magic" happens. It takes a while for SEO to really start becoming noticeable on Google, so that blogger had to start over and go through a year's worth of content to optimize her articles.
Without using proper SEO and other strategic promotions, you will be writing to a brick wall. I hate how that is, but that's a part of being a blogger. We aren't just writers. We take on every possible title under the sun and more.
SEO software can be expensive, but you can use Google to look up long-tail keywords or try a new program I found. It's called GetKeywords and has been helpful so far, it's free to use, and there are premium upgrades if you wish to use it.
If you don't have the expenses to use a popular SEO tool, then use Google! It's a lot of work, but you can still find long-tail keywords to use for SEO optimization. For example, when you search "start a blog in 2021," you see the search results are HUMONGOUS.


Try to use a more narrowed keyword to give you the best results. An example could be "starting a profitable travel blog in 2021." As you can see, you will have a huge decrease in competition. If you can narrow your keyword down, even more, that will help you out so much!


HOW TO INVEST IN YOUR BLOG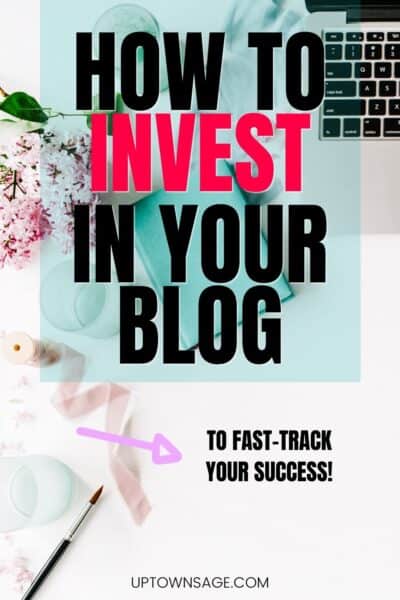 With every profitable business comes a great investment. It's hard to let go of money in the beginning stages of blogging, but the cliched term " you have to spend money to make money" isn't wrong.
The fact that success and failure go hand in hand with uncertainty should give you a little courage to know that whatever that outcome is… you can still change it. Like Winston Churchill said, " Success is not final, failure is not fatal: it is the courage to continue that counts.
You won't always be able to make huge leaps with your blog, and that's okay. As long as you continue, that is all that matters. So, let's talk about how you can start investing in your blog that will help fast-track your success!
COURSES & EBOOKS
In all seriousness, there is a course and eBook for everything. Over the course of my investing, I have had to sift through some garbage and was totally upset that I purchased something that couldn't level up my business. It is trial-and-error when it comes to finding decent courses.
However, a lot of the trial-and-error can be eliminated by doing your research. It's great to get all of the knowledge in one place, but you really have to weigh the pros and cons if you are on a budget. I was blessed to make money from the start of my blogging career, but that's not the case for others.
Everything I did make went right back into my business. I didn't use any blog money for fun stuff, though I was tempted!
So, after spending a TON of money on courses, I have a list that passed my expectations and truly helped me level up. If you need a good course or eBook, the ones below are worth it in my eyes.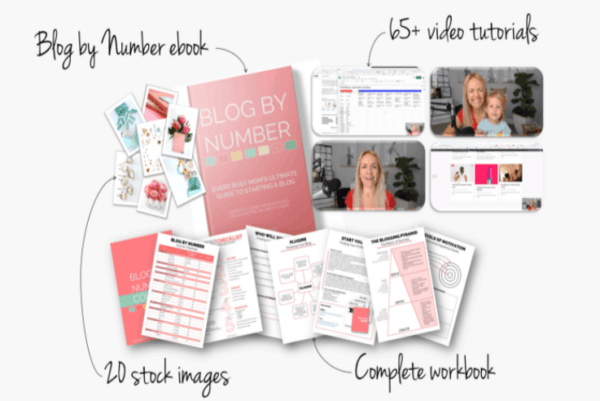 Blog By Numbers was created by Suzi Whitford and is the best course that I've seen to help new bloggers get set up. Suzi really outdid herself, and any new or aspiring blogger should consider this course.
Although it's marketing for moms to start a blog, anyone can take this to gain excellent insight. There are over 140 pages of brilliant resources, detailed instructions, and bonus items to get you set up on the right path.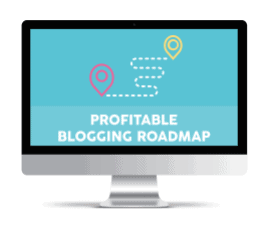 The Profitable Blogging Roadmap is amazing, and I wish I had found this before I blindly set up my site. Tracie Fobes does an excellent job of guiding you through setting up a blog that brings in income! Tracie has been blogging for over ten years and is a six-figure blogger. She knows what she is talking about and has other valuable resources on her site, too.
Most of the content in this course is things you wouldn't have known otherwise. I would say this is for absolute beginners, but it wouldn't hurt if you were farther along in your blogging career.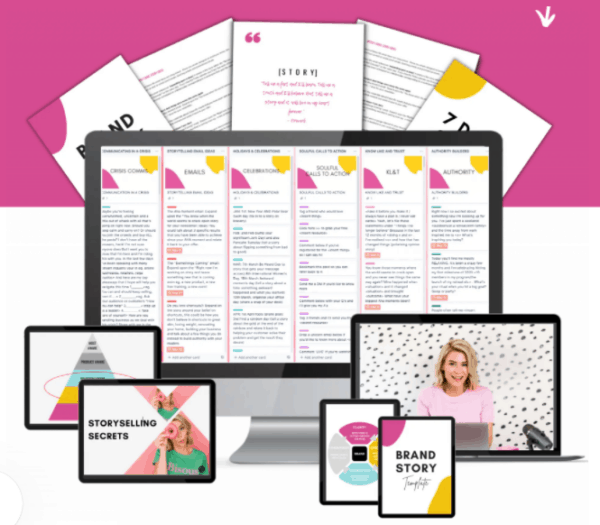 This course, by Nikki Clark, was a mindset game-changer! After completing this course, I found clarity with how I wanted my brand to be portrayed.
This is extremely helpful for new bloggers who aren't sure which direction they would like to take with their blog. Honestly, I wish I would have found this before I started blogging.
After completing Stories that Sell, I re-did my entire website in my third month of blogging and saw a HUGE increase in income. This course was that eye-opening.
EASY ON-PAGE SEO & BACKLINKS FOR SEO
Written by Debbie Gartner, these eBooks will help you understand the basics of SEO (Search Engine Optimization) and how to use backlinks to rank.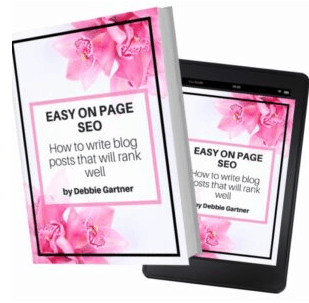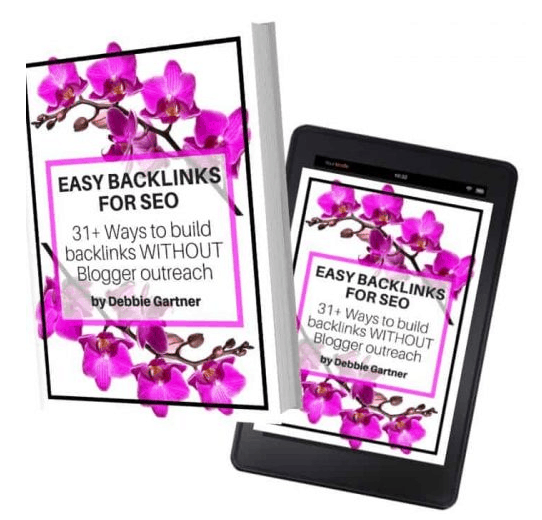 SEO should be the priority when publishing content, as that is what drives organic traffic to your site. Overall, this is what Google looks at when ranking your website and how readers find your site.
I researched SEO for three months and still came out knowing more by reading her eBooks. SEO is super important, and if it's not done correctly, you are just wasting time with your blog.
Sign up below to receive a FREE SEO Checklist, I'd love to add you to the exclusive email list! 🙂
PINTEREST & VA NINJA
I took two courses offered by Megan. It was the Pinterest & VA Ninja. Megan really lays everything out for new Pinterest Managers and Virtual Assistants, and I highly recommend taking this course. She covers contracts, workflow, landing your first client, and so much more.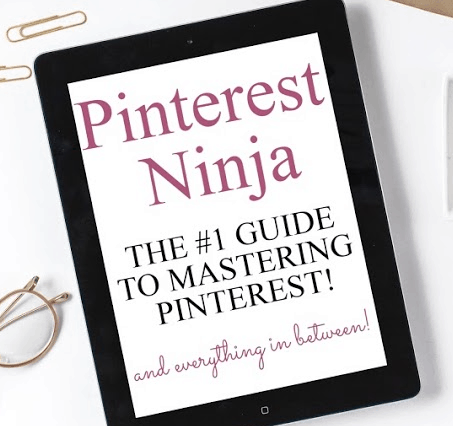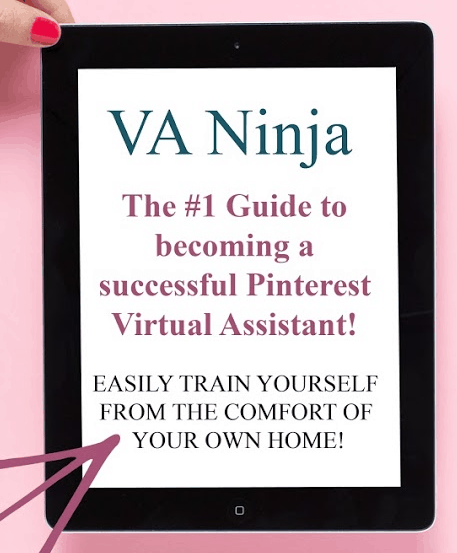 With no knowledge of how the virtual assistant world works, this is great for beginners. After completing coaching sessions to become a Pinterest VA, these courses were extra helpful to have.
Not only that, Megan is incredibly helpful in her private Facebook group. These two courses are WORTH it if you plan to grow your business or start a virtual assistant blogging career.
COMPLETE BLOGGER TEMPLATE TOOLKIT
Although the Complete Blogger Template Toolkit isn't a "course," every new blogger needs it. If you are anything like me, I spend most of my time designing pins, checklists, Facebook and Instagram posts, and so much more. Time can get away, but if I ever need a solid template- Kara Kidd's designs are my go-to.

With this toolkit, my time is cut in half, and Kara's designs are amazing! If you struggle with designs, this toolkit is for you. There are over 450+ templates that you can use for email marketing, blog content, freebies, and so much more.
If you can name it; it's probably on there!
GET A COACH
A coach is hands down the BEST way to take your business to the next level. After deciding I wanted to run my own VA business, I knew that I couldn't figure things out by myself. No matter what I researched, I could not get clear answers to save my life.
Luckily, I stumbled upon Adrian at a Help For New Bloggers. She is a long-time Pinterest VA, manages two sites, and has a plethora of clients.
She met with me every week for six weeks, gave me homework, really dissected what I was doing right and wrong, and offered amazing advice that helped me grow outstandingly. With a coach, if you aren't ready for homework or willing to listen to constructive criticism, then a coach isn't for you.
However, if you are ready for growth and willing to do what it takes to get your business to the next level, you should invest in a coach. Pronto.
After the first session with Adrian, I knew that I had found the right person. She took the time to look over my blog and ALL of my social media accounts. It became clear that I did not set up my profiles in a way that would attract clients.
I took every single homework assignment to heart and completed everything before our next session. Within two weeks, I gained over 50 new Pinterest followers and it has continued to climb.
Not only that, I am now booked solid with SEVEN clients! How insane is that?

If you need help with becoming a virtual assistant or need your Pinterest account reviewed, I HIGHLY suggest you contact Adrian. She knows her stuff.
IF YOU PLAN TO VISIT ADRIAN, LET HER KNOW I SENT YOU.
---
For others that aren't interested in becoming a Pinterest Manager or run their own VA business, I offer coaching sessions to help bloggers with marketing strategies, optimization, advertising, product quality, and more. Send an email to [email protected](dot).com to learn more.
---
AUDITS
On top of finding a coach, you can also try audits or reviews of your accounts. At the beginning of my blogging career, I truly wanted someone to look over my website or my Pinterest account and tell me what I was doing wrong.
With the internet being as vast as it is, I didn't know who to turn to when I needed help with my account. On top of finding a coach, you really need someone who will take the time to look over your site and accounts to give you recommendations for growth.
BLOG AUDIT
That's why I offer my Blog Audit to help you get on track with the new ranking signals Google will be using. The signals are based on the Core Web Vitals and measure the mobile-friendliness of your site.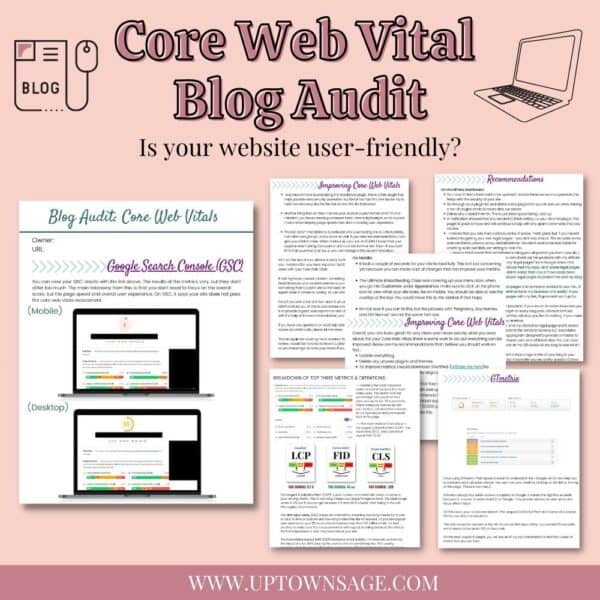 This includes page speeds, interactivity, and layout shifts! Your site can still rank if it is of high quality, but you won't receive a boost if your site passes the Core Web Vital assessments. If you are curious, check it out.
PINTEREST AUDIT
With over 400 million active Pinterest users, you know that you need to have a solid marketing strategy in place. You may feel frustrated, tired, or clueless when it comes to Pinterest, and that's okay. You started your business to follow your passion, not to become a marketing expert.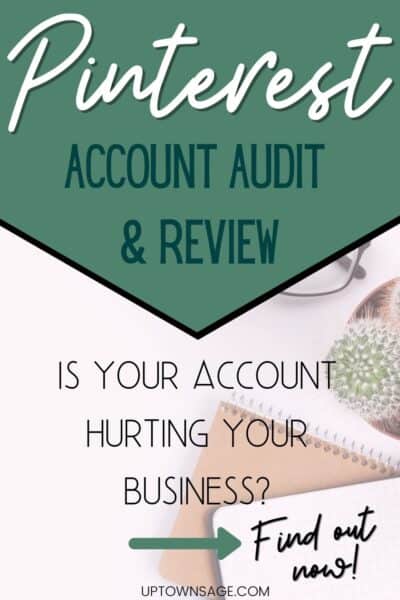 A Pinterest Audit is for you if you want to improve your strategies, gain clarity as to why you don't see results, and adopt new strategies to boost in your metrics.
If you are struggling with your Pinterest account, I'd love to talk with you.
---
There you have it! I hope this article was insightful and gave you plenty of ideas to get those gears moving. Investing in your business will be your best bet for a successful blog, but it does take some courage to trust in the process.
Give yourself plenty of time for growth, don't be phased by setbacks or failures, and continue to give it all that you got.
You got this, I know you do! 🙂
If you find yourself struggling or need to ask for some advice, join our growing community at Blogging Business Alliance and subscribe to the email list for amazing tips and tricks to help your business grow!