Are you lacking the technical skills in understanding if your website user-friendly? Learning WordPress can be tricky without adding all of the fundamentals of ranking your site on Google-so I understand! You know the goal of operating a blog is to provide a great user experience, but how do you know if you are truly meeting that? Keep reading to learn more about how a blog audit can help you get on the right track!
There are over two hundred ranking signals that can either hurt or help you site rank on Google. Did you know that Google announced three of those signals will be weighted more than the rest?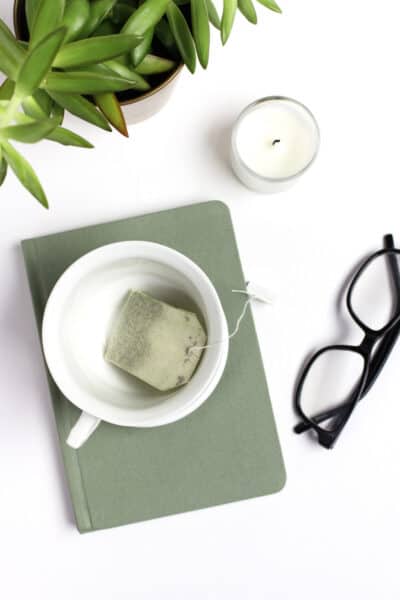 What does that even mean?
To put it in the simplest of terms, your site needs to have fast page speeds, quick interactivity and avoids layout shifts as these three metrics are weighted the most.
Mobile-friendly= RANKING BOOST
Google has stated that sites won't be penalized if they have high-quality content, they just won't receive a boost.

Fortunately, I can provide you a detailed blog audit that educates you on the top three Core Web Vitals and recommendations to BOOST your metrics.
The technical side of operating a blog is a steep learning curve that many don't have the time to understand what their metrics mean. Luckily for you, you don't have to either!
I do my absolute best to explain your metrics and recommendations in understandable language. When it comes to the technical world, becoming lost is easy.
With my Blog Audit, I take away the stress of learning a foreign technical language and provide ways to improve your scores.

With bad user experience, comes less traffic and income for your business, and no one wants that. That is why it is imperative to start working on improving your scores!
Testimonial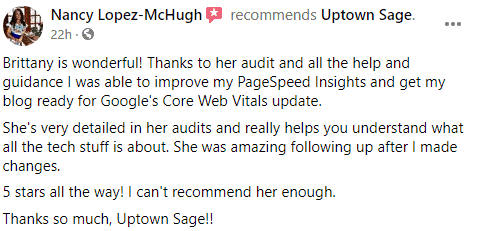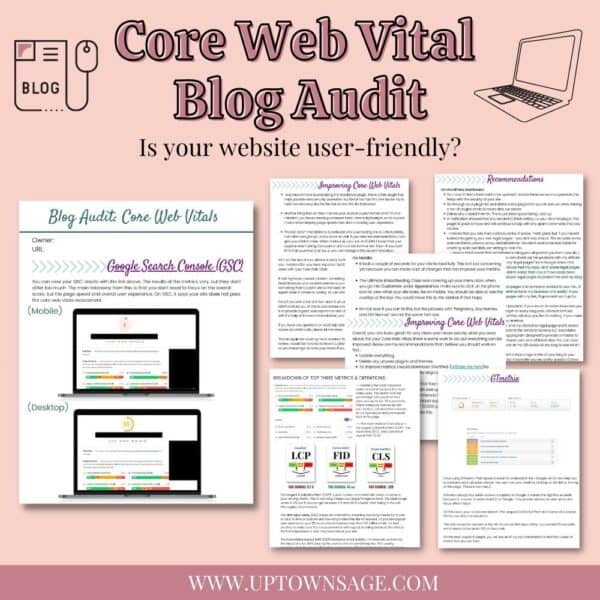 What does my Blog Audit include?
A video & PDF detailing the results of your sites Lighthouse audit

This document explains what the Core Web Vitals are, how well your site is performing, and how to improve your score!

I will look over your site to make sure that you are:

Optimizing SEO
Not using heavy-weight plugins
Mobile and Desktop user-friendly

I'll provide you recommendations to improve scores, and I will detail the overall user-experience.
Don't let these Core Web Vitals hurt your chances of ranking on Google. Grab your Blog Audit for $97, and let's get your site on the right track!


---
A Pinterest Audit is available to all who have a Business account! If you aren't sure if you set up your Pinterest account correctly or are frustrated with understanding Pinterest strategies, grab the 50-point Pinterest Account Audit. Let's pinpoint those trouble-causing areas!