Welcome to my fifth blog report! I cannot even begin to describe how shocked I have been this entire month! After five months of starting this blog and launching my new VA business, I earned $2135.90 in total! Like what… how does that even happen?
I earned over $1030 more compared to last month ($258), which is almost 400% more! I can't even begin to imagine how the rest of the year will go. I hoping for the best, but I do have to go back to the office to my 9 to 5 in the middle of May.

I will say that earning this kind of money doesn't come easy, but with some determination and hard work you can get there, too.
When I started this blog, I told my husband that I knew blogging would be a long-term investment and that it would take a long time to earn some money. I'm not kidding when I say this; I literally told him that my first goal was to make $100 by my sixth month.
As realistic as that was, it was not the case for me. (THANKFULLY!) Keep in mind that I have earned over $2135, but that is not the total net income. Below in the expenses area, I have a list of purchases and payments that I made.
There have been plenty of months where I had a negative amount, and I'm completely a-ok with that. I knew that blogging was not some get-rich-quick scheme and it's never going to be.
I started this blog because I needed a creative outlet and a place to test my abilities. I wanted to start my own blog for five years and attempted it several times on some free platforms, but I quickly gave up.
In November 2020, after eight months of working from home due to COVID, I went all in.
If you haven't already, you can view my other blog reports below to see how I have felt, what I've run into, and what I've done to get where I am.
---
---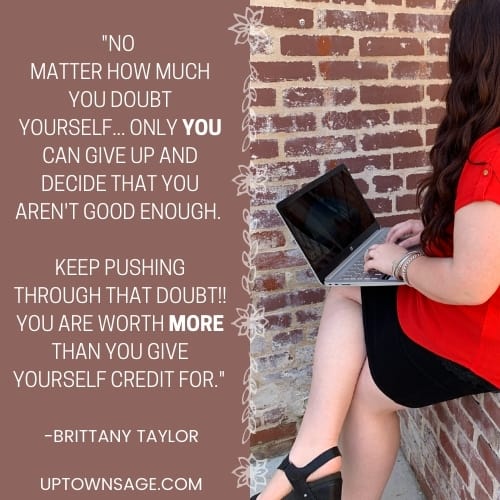 Introduction
If you are new here, I'm Brittany, and I started this blog for a ton of reasons. (If you are familiar with my blog reports, you can skip this section to get to the good stuff!) However, my top three reasons have to be:
To inspire others to pursue their passion.
For myself, because I needed a creative outlet and a place where my voice is heard.
To earn a passive income for my family.
What does passive income even mean, though?
According to Wikipedia: Passive income is income that requires little to no effort to earn and maintain. There are a ton of ways to earn passive income, but it is far from easy.
Building a business takes a long time, especially a profitable one. However, with the right setup and motivation for success, almost anyone could do this.
Do you need help promoting your business? Join the Facebook group: Blogging Business Alliance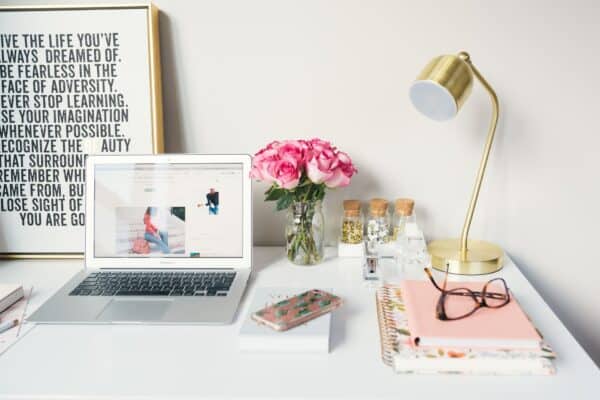 Why am I sharing this report?
Sharing this report is a way for me to track my success and accomplishments. To keep everything transparent with you, the goal of this report is to show the results for each month, even if it's not that great.
I find this especially helpful for new bloggers who have no knowledge and want to see how goals are met. I love reading other bloggers' income reports, and I find it inspiring to see how they progressed from nothing. Hopefully, my blog report will inspire others as well.
You can go to Pinterest right now and type in 'blog reports,' and you'll see tons of bloggers make $2,000, $10,000, and even $100,000 each month. Yes, I mean each month. These income reports drew me in and inspired me to start my own so that you can see the ups and downs of blogging.
Let's get to the good stuff!
---
April 2021: Traffic & Income Report

Meeting all of the goals throughout the month would be fantastic. However, how realistic is that? I've come super close to reaching all of my goals, but I've had to sacrifice some time to boost the other goals.
This month was no different. I can't even find the time to post weekly blog posts, but it's working for me. I focus on promotions, advertising, and networking.
For my Facebook page, I put that on hold for a brief moment to boost my Pinterest followers. As you can see, I've exceeded that. So, it will be easier to boost my Facebook page in the future.
HUGE goals I met were my sessions and pageviews! I had over 6,000!! To me, that's insane as I didn't think anyone in the world would like to read my posts.
I'm glad I was wrong. 🙂 One thing I plan on working on is adding more subscribers. I recently switched to MailerLite and have fallen in love with the user-friendliness compared to Mailchimp. It will be easier to automate and link some great opt-ins in the future.
Blog Income Report

EXPENSES
With business comes expenses, and most of the time, they are necessary!! For the last six months, I have been working on a laptop that has a 14-inch screen. It's been terrible. So, I caved in and purchased a 24-inch monitor that forever changed my world.
I feel like I can accomplish a lot more at the same time now, which I needed so badly. Other than that, it's just the necessary expenses that I use to keep my blog operating.
To learn more about the blog programs and courses that I use, visit my Blog Tools page.
---
REVENUE & TOTALS


When I totaled up my revenue this month, I almost fell over! I could not believe I almost made $1300 in one month. When I was struggling to pay bills in 2020, I prayed for an extra $100 to $200 to help my family out. To see this truly amazes me.
I launched my new VA business and now have SEVEN full-time clients that need Pinterest management and pin designs.
The number one sellers were definitely my Blog and Pinterest Audits, and for a good reason. I go all out on every audit and make sure my clients have every opportunity for success.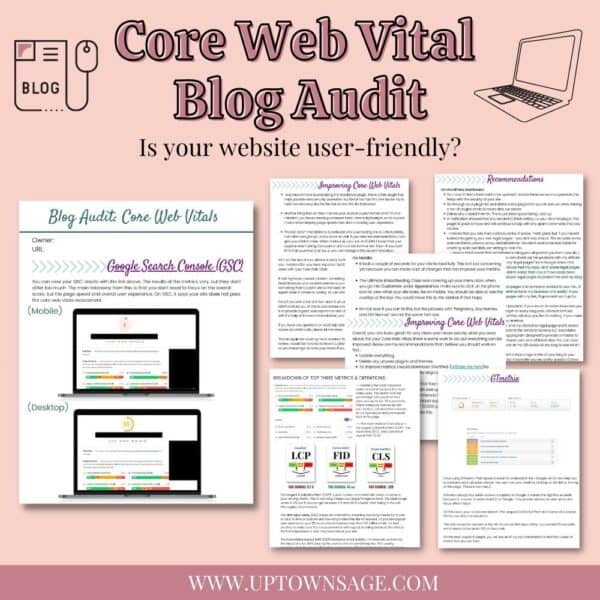 My Blog Audits include a breakdown of the Core Web Vital lighthouse audits, overall user experience, and recommendations to improve site speed, which is SO important right now.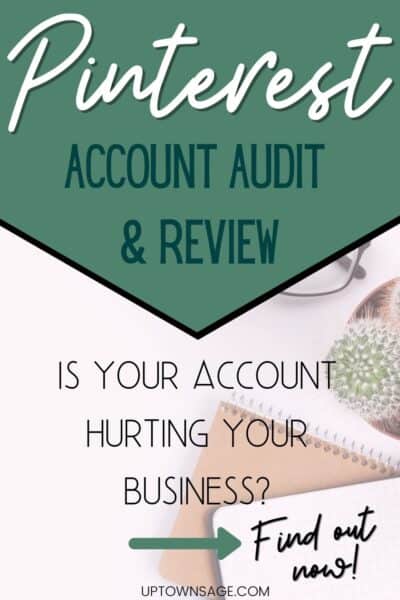 My Pinterest Audit includes a 50 point review of your account and a PDF will all recommendations to boost and optimize your traffic. I also give you a ton of long-tail keywords that are researched for your content and slight competition research to make sure your Pinterest strategies align with others that have success in your niche.
Both of my audits include a recorded video of me going over every recommendation. This allows you to come back and make changes as you go.
Pinterest Management is also another service that took off at the end of the month. Technically, I only had a couple of hours of work recorded, so I didn't get the full price for the month. However, this will be significantly larger next month. If you are interested in a hands-off approach to Pinterest marketing, fill out the form at the bottom of my Pin Management page. I'd love to talk with you.
I even earned $75 for helping another blogging with the layout of her sight, the products that she offered, and I set her up to make some changes to help her receive a boost.
Even though it wasn't an all-out coaching session, I still think she received the clarity she was looking for, which has inspired me to launch a new service!

Briefly, I want to talk about the new service I plan to launch on my website, which is 1:1 VA Coaching! This requires hard work and determination on your side, and if you are ready to start your own VA business, learn with me!
Right now, I am offering my VA Coaching with a discount of $50! You can use the code "VAlifestyle" to receive your discount. If you are interested, please email me at [email protected](dot)com.
Conclusion
In all honesty, nothing could have prepared me for how well I would do this month. Overall, I had a 300% increase in revenue, and I'm beyond thankful.
I truly give my all when it comes to my clients and business, and I'm so happy to see that my hard work is paying off. Hopefully, before I know it, I will quit my 9 to 5 and focus on helping as many as I can grow their business.

I often sit in amazement, but I truly believe that blogging and running my business has lit a fire in my soul. There isn't a day I don't prepare, research, or work on my blog- so know that this isn't an easy route. Money just doesn't come to you because you post an article or offer assistance. (I wish!)
Time investment, learning your direction/brand, and understanding how you can solve a problem for your readers are a couple of the foundational layers of blogging and a VA business. It took me five months to get a glimpse of all that, so take your time, but always continue to make progress.
If you find yourself struggling or need to ask for some advice, join our growing community at Blogging Business Alliance and subscribe to the email list for amazing tips and tricks to help grow your business!
Until next month,