After starting a blog you'll realize that you are going to be a hardcore researcher for a long while. Let's face it. Forever. Blogging is ever-changing and the vast amount of knowledge that you need to learn is overwhelming.
Recently, I was talking to a new blogger that was so stressed out about WordPress she wanted to quit. Like, she was done and had-her-cup-full type of quit. I offered plenty of suggestions to help her keep making progress, but her success or failure is determined by the mentality she chooses.
I get it, I honestly do. At first, I asked myself why I did this to myself. Why did I choose to start a blog of all things? Will I ever be able to level up and reach my goals?
The thing is, you only get as much as you are willing to put in. Blogging isn't easy, it's long days, constant research, and demanding if you really want to promote yourself to the fullest extent.
---
This post contains affiliate links, meaning that if you choose to click through and make a purchase, I will receive a small commission at no cost to you. You can read more about it–>HERE.
---
If you ask a non-blogger what our job duties are as content creators, you would probably get something along the lines of piddly work, stay-at-home parent for fun, coffee shops and brunch with friends, sleeping in, and whatever else.
What people don't realize is that we wear many hats extending from our normal titles. Yes, we are parents, sisters, brothers, friends, and more.
But, we are also CEOs, researchers, accountants, graphic designers, authors, marketing managers, and the list goes on.
We have a lot on our plates and plenty of lessons to learn throughout our blogging career.
What about the lessons learned that you didn't expect at the beginning?
As you keep reading, you will learn about the three important lessons I've learned when I started my blog. Hopefully, you will soak in some of my experience and get a taste of what you can expect to learn if you are a new blogger.
3 IMPORTANT LESSONS LEARNED WHEN STARTING A BLOG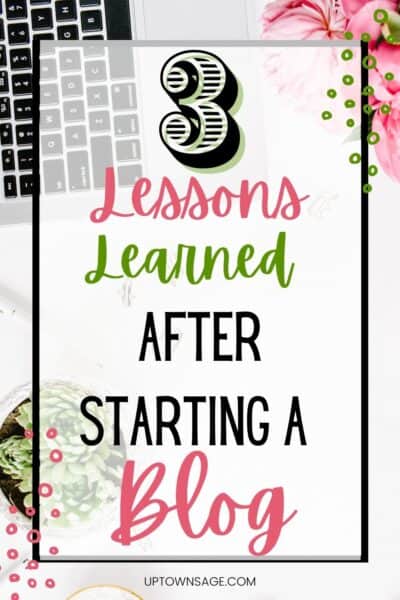 1. Time- Get ready to invest it.
We all know that in order for something to grow, we have to invest time and energy to make it happen. What I didn't know as a new blogger was the amount of time that truly meant.
You can read all kinds of blogs saying that they work a set amount of hours a week and are just wildly successful.
That's all fine and dandy, but that is far from the truth as a new blogger. I know that every situation and person is different, so this can vary.
What kind of time investment are we looking at though?
An hour a day, a couple of hours a day, or two times a week? Nope. Not for a new blogger, especially on the trajectory path tofaster results. (ie: me.)
If I were to roughly guess how much time I spent on my blog for the first four months, I would have to say approximately 1,160 hours if not way more.
The majority of those days were over 10 hours doing a project here and there. I can honestly tell you that I had less than five days when I didn't work on my blog at some point.
I was constantly planning or changing something. I literally dreamed of blogging, it was non-stop.
Luckily, my husband and kids stepped up quite a bit and let me do my thing, but that's a lot of time to invest so heavily. However, it's helped push my blog further along its path.
To some, spending that much time on a blog is too unrealistic. I get it. If you are on a different journey–that's okay! Want to know why?
Blogging doesn't have a rulebook or due dates. It's all about you and what you are willing to invest, sacrifice, and build.
Before I even started blogging, I knew that I would spend time on my blog. That was a given. At first, I thought I could spend a couple of hours a day and be set. Well, I couldn't. There was too much to do and not enough time to do it all.
I researched, created products, spent time learning about affiliate programs, promoted myself on all kinds of social media, and even re-designed my website over five times!
That's who I am though. If I don't see progress or I'm not working toward an ultimate goal, then you can bet your bottom dollar that I'm going to work at it until I do.
(Psst… the flaws of a wanna-be perfectionist.)
The number one thing that helped during this time was creating small and attainable goals.
Let's say you want to start a blog because so-and-so told you that by day three you'll earn $1000!
That's a hard NO. You either have a bomb product you're selling or you're just lucky- that kind of stuff doesn't happen for new bloggers.
If that was the case, everyone and their mom would be a blogger. So, it's best to start small and be realistic to avoid burnout.
When I started, I had a goal to make $100 by month six. Not only did I surpass that by my second month, but I also did three times better! So, I re-evaluated my goals and changed them to fit the current situation.
I owe that all to my work ethic and the amount of time I invested. That didn't come without sacrifices though. So, investing time in your new blog should be whatever you can manage. If you aren't seeing progress, change your strategy.
The most important advice I can give is to write everything down and evaluate it monthly. My blog planner can help you with this, plus you get a free planner (win-win!)
Some months, I truly feel like I didn't do enough and when I go over all of my notes and accomplishments–I'm truly shocked!
I'll recommend this to my grave– write everything down to a "T". That means goals, courses you've taken, steps you took to reach a goal–anything and everything. Sometimes it's hard to see the small steps toward progress and this helps.
I'll end this section with two quotes that motivated me during this building phase were:
"A month can pass by and you can either have a month of progress or a month of excuses. It's up to you to decide which one you'd rather have."
"The small steps you make toward a goal are still progress and those steps add up. So, keep going and reflect on your journey when you reach your destination. "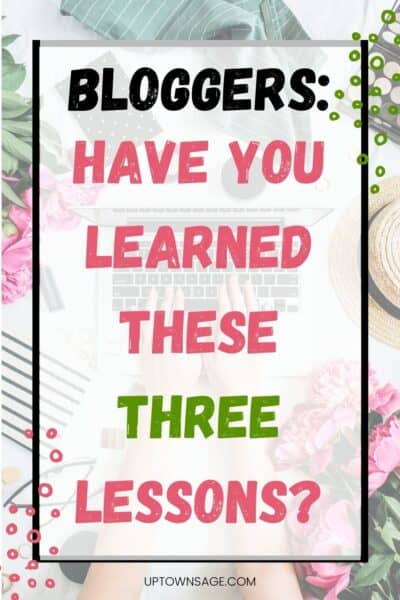 2. Passive Income- No physical inventory required!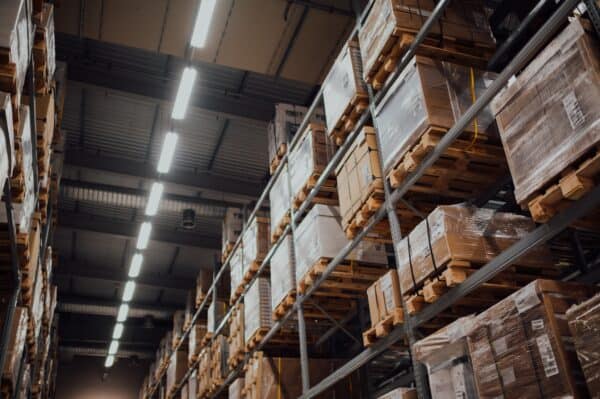 We all know about digital products nowadays, but the vast amount of products and services that bloggers and online businesses offer are still crazy to me!
The best part about being a blogger is that you don't have to maintain physical inventory. You can create courses, planners, and other printables to entice readers and grow your own community.
There are several platforms that you can use to list your products and even list them directly on your website.
The earning potential is unlimited. It all depends on you, what you have to offer your readers, and the amount of time you are willing to invest.
The top digital products that I've seen and also use are:
Calendars
Courses
Templates
Worksheets
Checklists
Planners
Trello Boards
Podcasts
eBooks
Art
PDF documents
Journals
Guides
Newsletters
Graphic Design (logos, business cards, etc.)
Apps
Plugins
Stock Photos
Animation Intros
Freelancing services (ghostwriting, resumes, etc.)
The sky's the limit. Plus, digital products are a great way to diversify your income streams to start earning a passive income. This is basically selling your products with little to no effort to earn and maintain, and it is so true.
I posted my very first digital product on Etsy within the first week of starting my blog. It was an SVG file of mountains with a bible verse.
By the next morning, I had a notification saying someone purchased my item!! It was only $1.50, but still. It was the best feeling in the world.
Hearing that cha-ching notification from Etsy really puts you in a good mood, too! The moral of the story here is to not be afraid to create something and put it out there.
Creativity and income are unlimited when it comes to earning potential.
3. Legal Protection-Do you have the top three legal pages to protect you?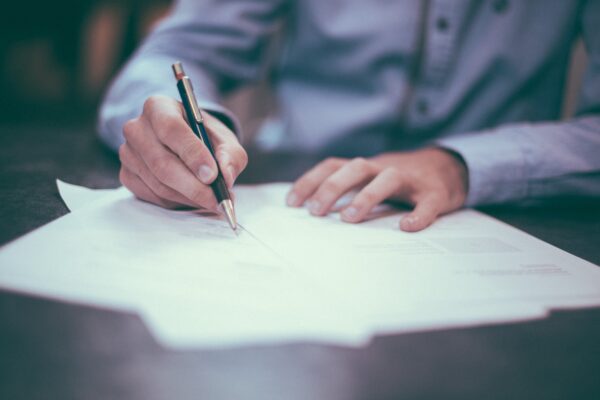 One night before bed, I was researching more about blogging and stumbled upon the legal aspects of it. I realized that my blog was NOT legal. Meaning that I didn't have my terms and conditions, privacy policy, or disclaimer anywhere on my site.
It simply did not exist.
Let me tell you, I tossed and turned all night because I didn't have the money to pay a lawyer for legal pages, I didn't know if my blog would be okay until I got them, and I worried that a random person could just hit me with a lawsuit out of nowhere.
Before you write off getting legal pages of your own, no matter if your blog is only read by your mom, or you only have 1 subscriber– you need legal pages.
After worrying all night over my blog, I did what I thought was best or what I thought could "duck-tape" the situation until I could get the correct legal pages.
So, I used a website that generated my legal pages, I entered my website and my name and it gave me jargon that I didn't even know. (Insert the biggest eye-roll.)
Did you know that those generated legal pages don't include everything that is needed to protect you and your business?
Did you know that those legal pages are not made for you?
Lastly, did you know that copying someone else's legal pages is a copyright infringement that can get you sued faster than anything?
Yeah, me neither. I could have easily lost everything that I was trying to build due to being stubborn, cheap, and unknowledgeable in legal content.
Who knows who even wrote that stuff!
It wasn't until I signed up for the Blogger Breakthrough Summit (hosted by Liz Stapleton) when I learned of my transgressions. This summit is jam-packed with guest speakers that cover a vast amount of topics that new bloggers need to know.
It's only open at certain times, but you can check out when the next one starts, here.
After looking at the agenda, I saw Amira was a guest speaker and she was going to talk about legal pages. I had a feeling my legal pages weren't up to standard, so I gave her presentation a listen.
Turns out she is a lawyer and blogger at A Self Guru, who started her law career after her father became involved with a lawsuit and ended up losing $90,000. All of that money vanished for not having proper legal contracts.
I knew after her presentation that I had to change something, fast. After some hesitation, purchased her legal pages and immediately felt like a burden was lifted off my shoulders.
Ultimately, I thought if I was going to treat my blog as a business, I needed to make an investment like a business.
With that said, if you don't have legal pages or you are like me and found some on the good ole Google (delete those!), I highly recommend you take a look at Amira's legal pages and the three ways to legally protect your website.

Summary
For all my new bloggers that started a blog , I get you. It's tough to make your way into the blogging world and it's loaded with all kinds of information.
Blogging is ever-changing, so learning how to do everything will be overwhelming at times. You don't have to know everything at once. It is usually a learn-as-you-go type of process and to me that is the best way to learn.
At the start of my career, I constantly questioned myself and asked why I started blogging. But, I know without a doubt, that I am helping others. If you have the mentality that you want this, there's nothing stopping you except you.
The best advice I can give you is to keep making progress (write down everything!), make sure your website and marketing plans are set up for success, and hold your head high.
You are the CEO of your company and it's up to you to make sure you level up.
If you loved this article, I invite you to join my email list for blogging tips and resources, and visit my Facebook page- Blogging Business Alliance.
RELATED CONTENT
Blogging Tools + Resources for New Bloggers
Core Web Vitals: Is your site user-friendly?