You've made it to my services page. Below you will see all the current services and products I offer. So, how can I help you and your business grow?
---
Free SEO Checklist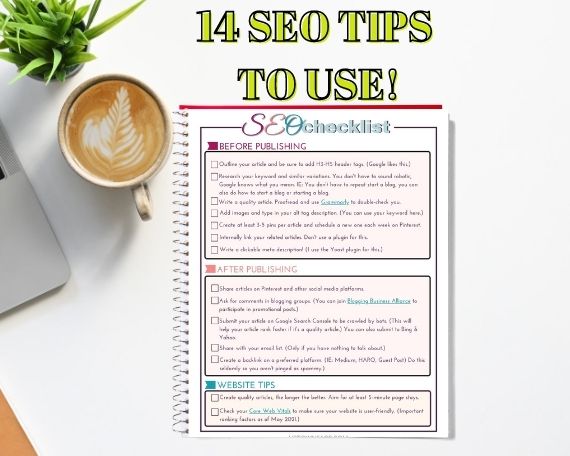 This simple 14-point checklist will help you see if you are meeting the most important SEO points. To get your copy, subscribe to the email list. This email list provides you blogging tips, special offers, updates, and freebies!
---

Check out the 20 Clickable Pinterest Pin Templates that will simplify your life by saving you design time. This is dedicated to Canva Pro users (certain pictures); however, all fonts are a part of the free version.
Once downloaded, you can enter your title, branding, and upload it to Pinterest or Tailwind. Pinterest loves fresh new pins so feel free to change the colors, background, and pictures!